---
Hey Sports Fans!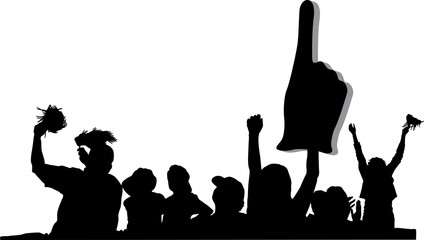 BEGINNING AUGUST 1st ....
Edna ISD Athletic Passes will be available for the 2018-2019 school year. The pass admits ONE to all Edna ISD athletic home events for a one-time fee of $40.00. Passes may be purchased at the Dome Gym Athletic Office or Edna ISD Administration.
---
Come join us at Saint Agnes Catholic Parish for the following:
If interested, please come by the CCD Office to register on Tuesdays or Wednesdays between 9:15am and 3:15pm. For more information, please call Pat on 361-782-6171 on Tuesdays and Wednesdays or leave a message for more information.
Kindergarten - Grade 5
Wednesdays, beginning August 22, 2018
Religious Education Program (CCD) - 3:45pm – 5:20pm
2-year program for First Communion


Sacrament of Reconciliation Preparation – Grade 2
Sacrament of First Eucharist Preparation /Reception of the Sacrament -Gr. 3
Grades 6 - 12
Wednesdays, beginning August 22, 2018
6pm – 7pm Social Hour in the gym
7pm – 8:20pm Religious Education Program (CCD)
Sacrament of Confirmation Preparation during Grades 9th and 10th with the reception of the Sacrament during the second year of preparation. Also, for 11th and 12th graders who have not been confirmed.
JR RCIA Program for Jr. High and High School students wishing to receive the Sacraments of Baptism and/or Reconciliation and Eucharist.